I can't stop laughing... This year of social media drama is just getting more interesting by the day. So, Nigerian-American rapper, Wale who arrived the country on Friday and attended Toolz and Tunde Demuren's wedding yesterday, posted a picture of himself and Olamide on his Instagram page and one of his American fans insulted Olamide for wearing a sandal.
In Olamide's defense, Wale wasted no time as he replied the fan with some hot steamy words. See below....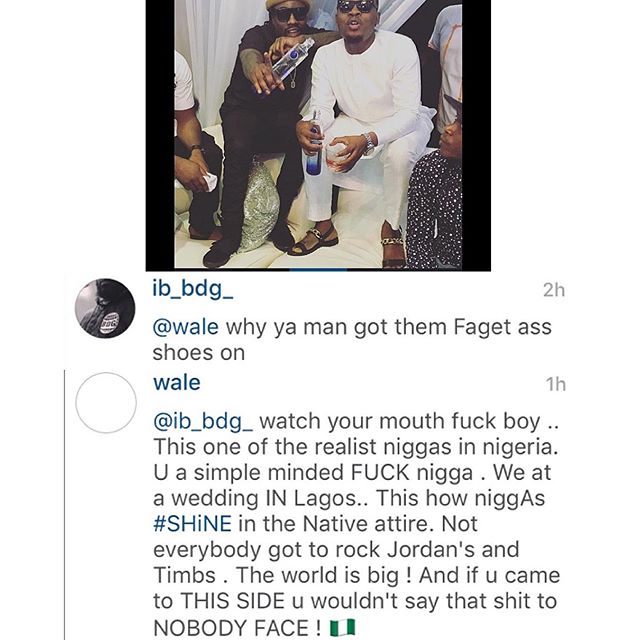 Meanwhile; some Nigerian fans have been abusing Wale for his outfit to the wedding - wearing a wool winter cap and black sneakers with his black traditional wear, saying: "wale is this how they dress up for the weddings you go to in America? taa gerrout osiso!"
Lol..dramatic drama.